Virtual Whiteboard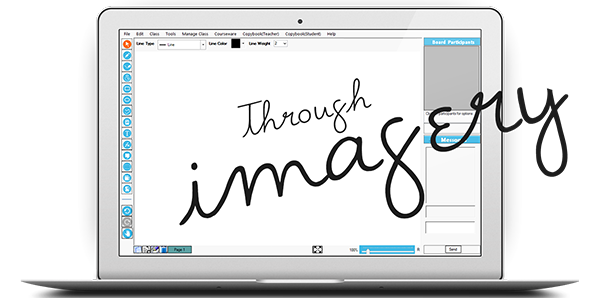 Description
The ABCdraw Virtual Whiteboard connects tutors with their students to work on solving problems together.
Features
Teach up to 10 students at a time.
Simultaneously write on the whiteboard.
Communicate with voice or text.
Draw lines, draw shapes, or use the text tool.
Hand-write with the ABCdraw Pad.
Mathematical equation tools.
Transfer files quickly.
Save images of your Virtual Whiteboard.
System Requirements
Works on any Windows system.
Internet connection required.
Benefits
Watch students work on problems in real-time.
Correct mistakes as they happen.
Show students the correct method.
Easily create and distribute quizzes.

It is the long history of humankind (and animal kind, too) those who learned to collaborate and improvise most effectively have prevailed.

CHARLES DARWIN
Description
The ABCdraw pad allows you to write on your Virtual Whiteboard in a way that feels just like writing with pen and paper.
Features
Draw lines and objects without needing a mouse.
Pressure sensors in the digital pen control stroke width.
Manipulate and edit objects on the whiteboard.
Navigate the page & zoom in and out.
System Requirements
Works with PC computers.
Requires USB connection.
ABCdraw virtual whiteboard (free download) software required.
Benefits
A more natural way to write.
Handwriting leads to better recall of solving problems.

People become more engaged when they can filter information that is presented visually and make discoveries on their own.

NATASHA SINGER, WHEN THE DATA STRUTS ITS STUFF